DevSecOps-NL meetup @ Microsoft
A Delicious meetup !
Very comfortably hosted by Microsoft we had a very interactive meetup on MultiCloud and Azure at Microsoft @ Schiphol airport October 3rd. Please find the slides enclosed here !  They were used by excellent speakers
Stefan Simenon
(ABN AMRO's Head of Centre of Expertise Software Development & Tooling) and
Wouter de Kort
(Principal Consultant Microsoft).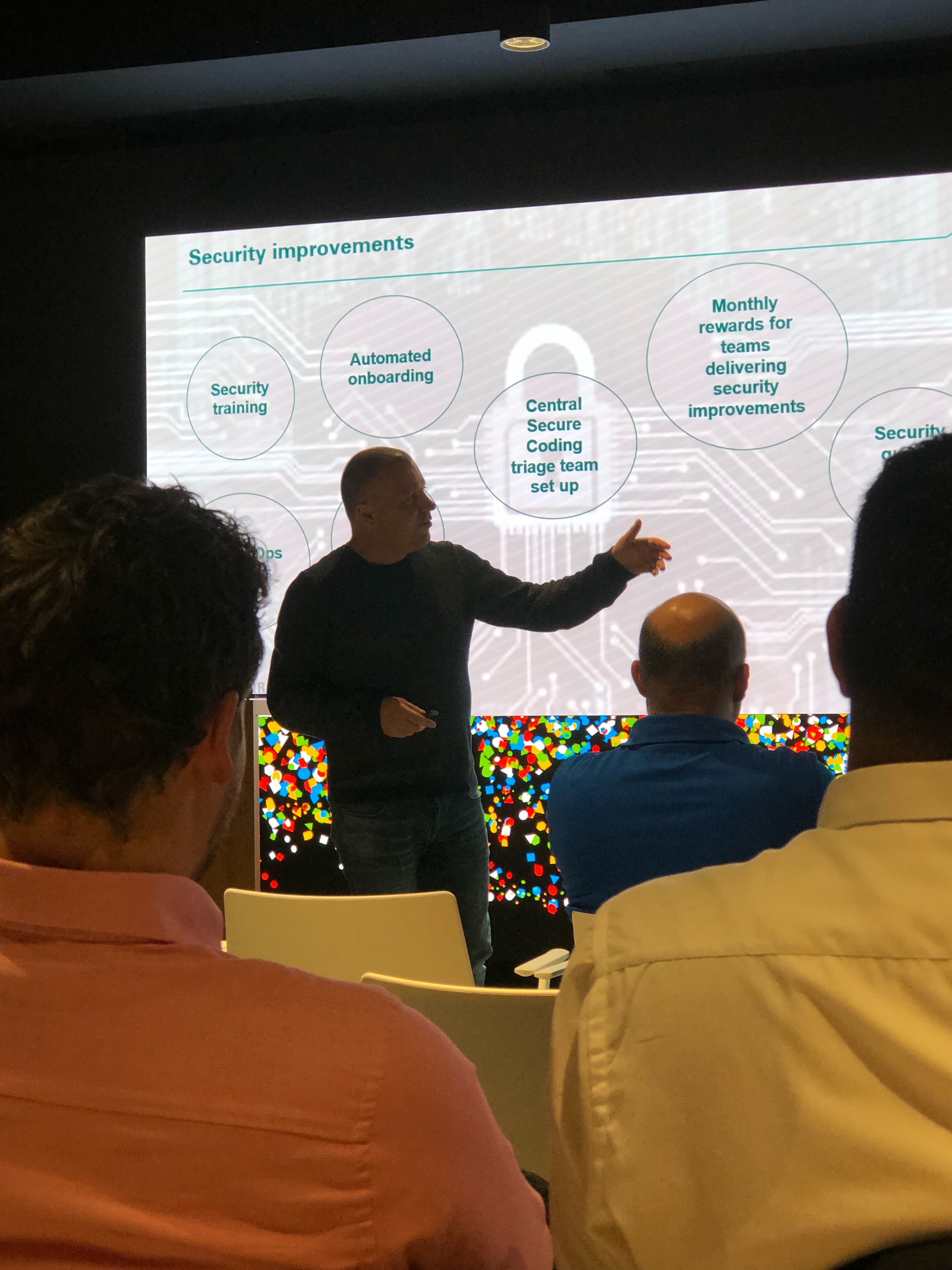 We'll meet again !
Stefan summarized ABN AMRO's interesting journey into multi cloud and embedding security by design onto it.  Wouter showed us his opinion on the way to get the DevSecOps message accross management stakeholders and how Azure can play a role in this.  (Slides: Slides Wouter de Kort)
Will we see you at the next meetup ?  Are you ready to step into our fishbowl discussion format to air your expert opinion or express your curiosity ?
You are not a member of our community yet ?  Please enlist and follow us !
What are your meetup preferences ?
We like to continuously improve our meetups for you and with you. Therefore we like to to answer 5 simple questions.